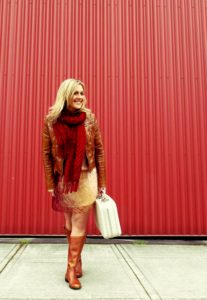 Anne Taylor Hartzell, founder of Anne Taylor Communications, LLC is a communications and marketing leader with more than 22 years experience in consumer tech, lifestyle and travel brands. Anne engages a select few clients at a time on a project or retainer basis depending on needs, and partners with a network of freelance social media, content production and public relations professionals to scale execution for each project.
Anne is also in the trenches, producing content and maintaining an active social media presence as a thought leader, founder and editor-in-chief of Hip Travel Mama, the host of the culture SHIFT podcast, and produces and hosts webinars and video content for businesses looking to engage with consumers. She is a frequent broadcast media guest expert in Seattle and has appeared on the TODAY Show, Radio Disney, and more than 50+ broadcast TV outlets across the country. Over the last 11 years as Hip Travel Mama, she has engaged in professional influencer collaborations with brands such as Expedia, Disney, and Alaska Airlines to produce content and as a spokesperson on TV. 
When Anne is not traveling, she loves to write, cook a great meal with her family and friends, sip Washington wine, run, and practice yoga (but not necessarily in that order).
For more information and new business inquires contact:
Anne Taylor Hartzell, founder and chief culture shifter:
anne [at] annetaylorco [dot] com