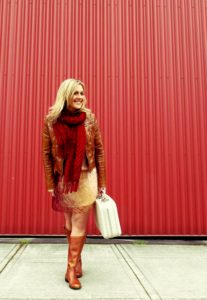 Hip Travel Media is led by chief strategist Anne Taylor Hartzell. She is involved in every client engagement and contracts with a handful of trusted PR, social media, and design professionals to scale execution for each project.
Anne has 20 years experience as a PR and digital marketing expert and brand ambassador for technology and travel brands such as Expedia, Starwood Resorts, Disney, Alaska Airlines. Delta Airlines, and Microsoft.
Anne is also the founder and editor-in-chief of Hip Travel Mama and maintains an active online presence and is a frequent broadcast media guest expert in Seattle. She has appeared on the TODAY Show, Radio Disney, and more than 50 broadcast TV outlets across the country.
When Anne is not traveling, she loves to write, cook a great meal with her family and friends, sip Washington wine, run, and practice yoga (but not necessarily in that order).